Target Groups
Community – Public Authorities – Entities
Pillars
Detection – Monitoring
Collection – Valorisation
Prevention – Zero Waste
Type of Litter
Beach Litter – Microplastics
Goals Achieved Towards a Plastic-Free Future
Sustainable vessel cleaning in marina
Partners involved: UM (demo case leader), CLERA, NIC, Marina Koper.
Koper is the fifth largest city in Slovenia. It is connecting central and southeast Europe markets with the Mediterranean Sea and the Far East.
The Koper marina is a favourite destination for leisure boaters and the number of vessels increases every year.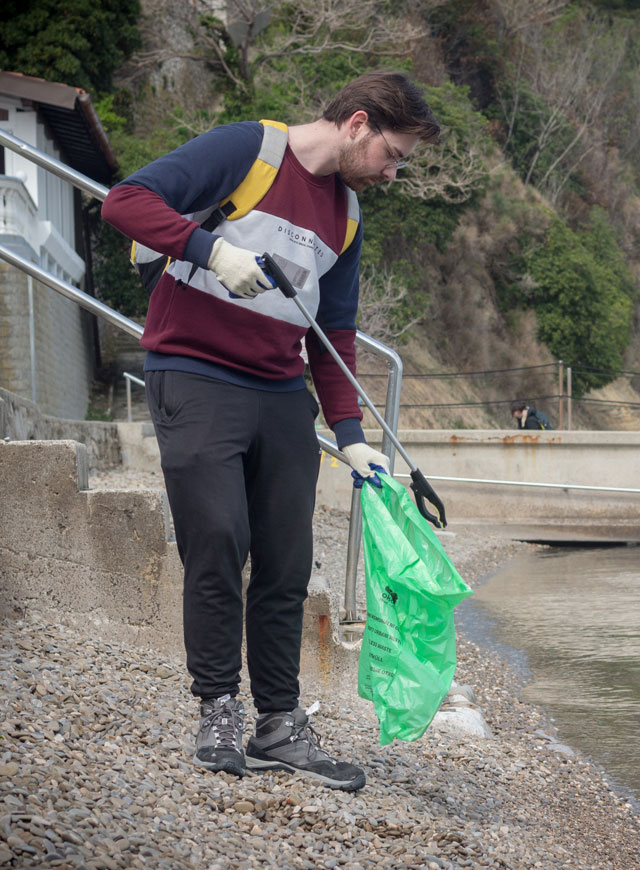 Marine pollution due to vessel maintenance and paint washing is currently one of the most critical environmental issues. These practices are releasing wastewater containing biocides, heavy metals and microplastics, resulting in problems and expenses for marina operators. Additionally, the washing process uses valuable drinking water.
In this demo we aim to perform sustainable vessel washing, capturing dangerous sea pollutants and re-using the water, thereby saving up to a million litres of drinking water /year, which is particularly important in dry areas of freshwater scarcity. Partnerships are considered with private marina owners, government marina operators, yacht clubs, and sustainable boating tourism operators.
The project will provide an assessment of current marine pollution and will demonstrate innovative solutions for its prevention, contributing to a new standard of reducing both sea pollution and the consumption of fresh drinking water. Consequently, 950 m3 of fresh drinking water / year will be saved and 5.9 kg of microplastic and other toxins / year will be prevented from discharge into the ocean. Also, by applying 200 more clean-ups, we can collect and valorise 40 t of plastic litter.
Inputs
Underwater drone equipped with a camera and a microplastic sampling unit
Circular system for water reuse in vessel washing at the marina will be developed
5 zero-waste cosmetic marbles workshops
Wastewater cleaning system for wastewater tanks on cruisers coming into the port
Outputs
Catch 99% of microplastics and other toxins
Reduce drinking water consumption by 70%
Save fresh water in a range of 250-500 L/ wash
Organise 10 collection campaigns
Collect 200 kg of plastic waste per campaign
Location
Southern Slovenian access to the sea (Koper)
Basic data
311 km2 area, >100.000 tourists per year