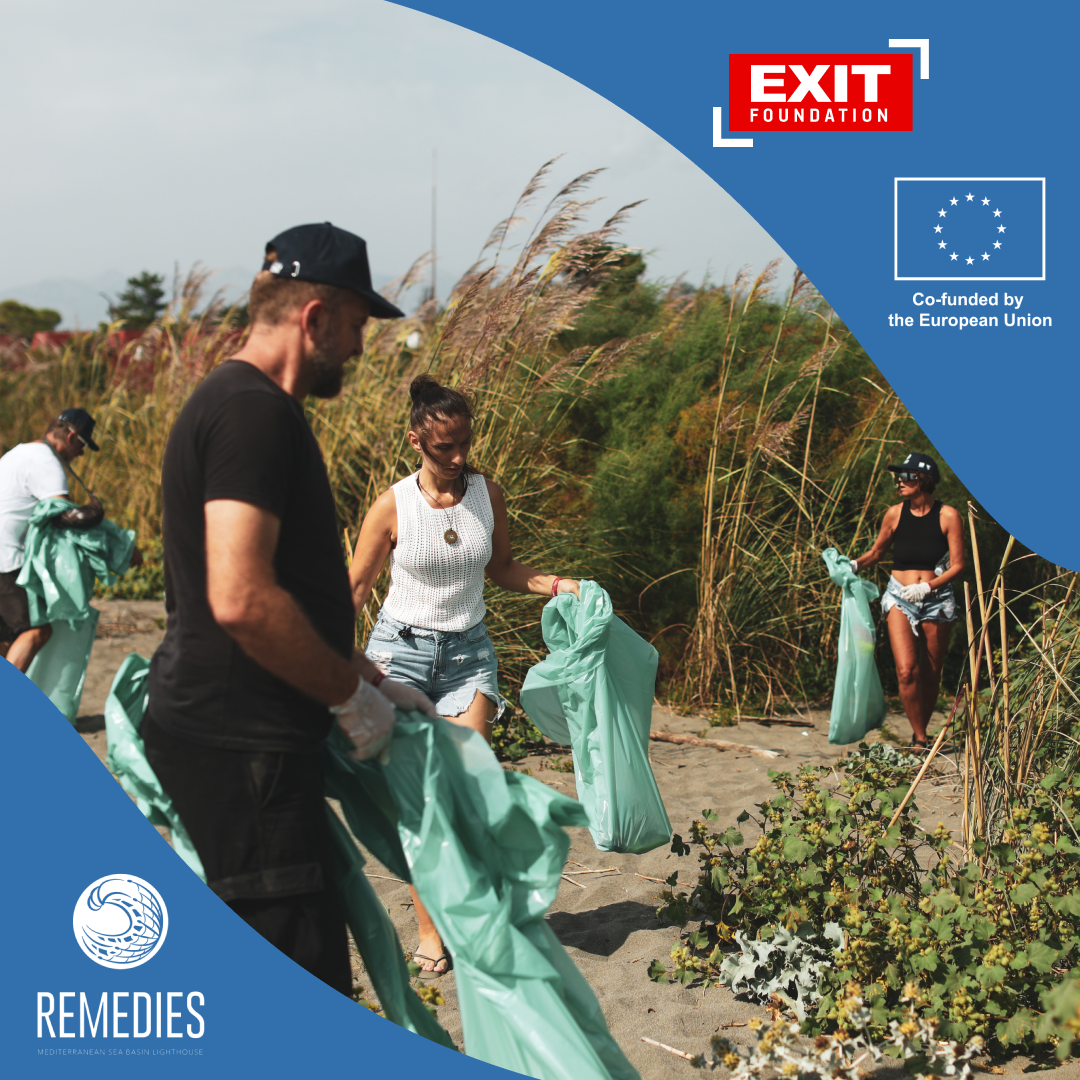 The REMEDIES partner,
Exit Foundation
supported a 3-hour Ada Bojana beach cleanup as part of the #20TonnesChallenge initiative, on Wednesday, September 20.
With 85 participants, Ada Divine Awakening Festival visitors and staff, and "Srcem za Adu" association, we collected nearly two tonnes of waste from almost a kilometer of untamed beach. This year's effort even surpassed last year's, where a ton and a half of waste was collected. And all this would not be possible without City of Ulcinj, Communal Company-Ulcinj, and Ulcinj Riviera.