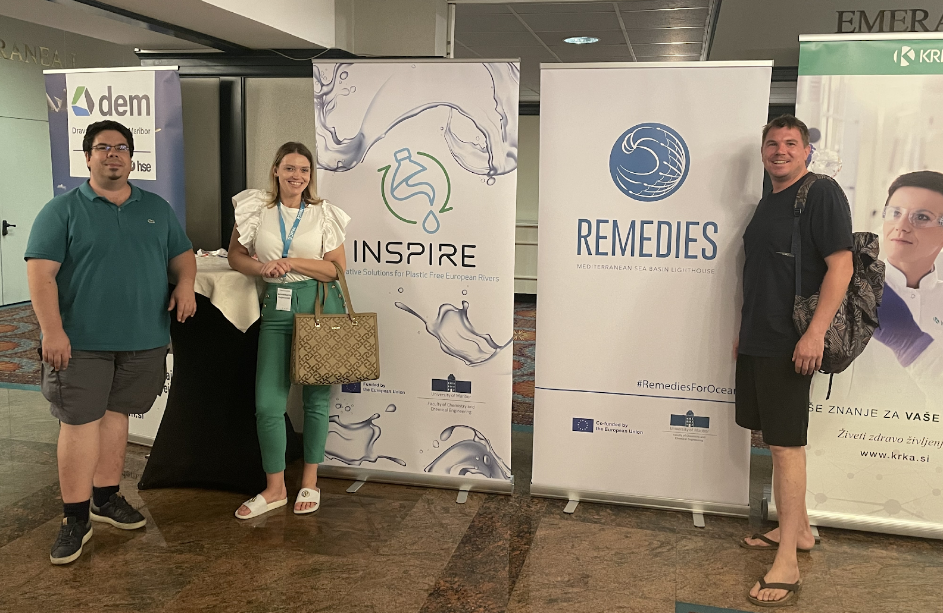 Faculty of Chemistry and Chemical Engineering, University of Maribor (UM) in collaboration with SRIP Circular Economy, hosted an international conference on Technologies and Business Models for Circular Economy – TBMCE, which was held in Portorož, Slovenia from 6th till 8th September 2023.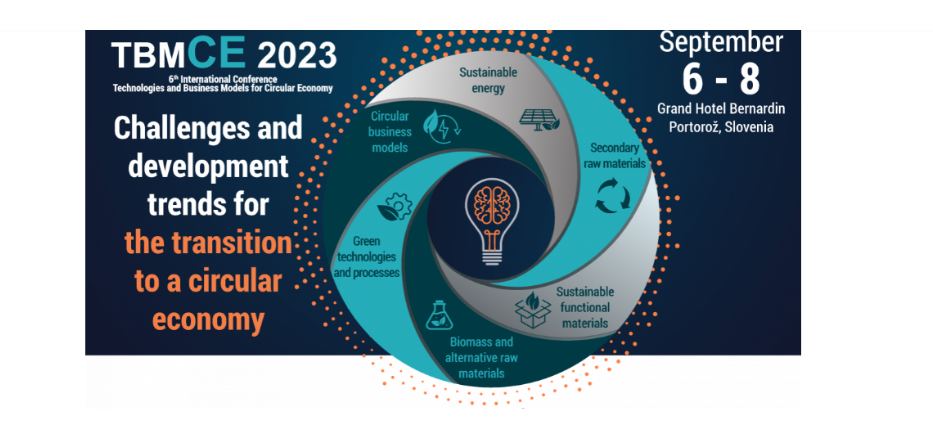 The plastic problem  that humans have created was discussed in a panel entitled "Combating Plastic and Microplastic Pollution in our Waters – Challenges and Solutions". The panel discussion was moderated by dr. Annamaria Vujanović from UM, who is leading sustainability work packages within two Horizon Europe Mission projects INSPIRE and REMEDIES, focusing on the detection, elimination and prevention of plastics and microplastics in European seas and rivers.  The conference also welcomed several representatives of the EU Mission projects INSPIRE and REMEDIES, including University of Maribor, Clera.One, Infordata and National Institute of Chemistry (NIC). The experts exchanged valuable knowledge and ideas to advance the cause of these projects and look towards future innovations.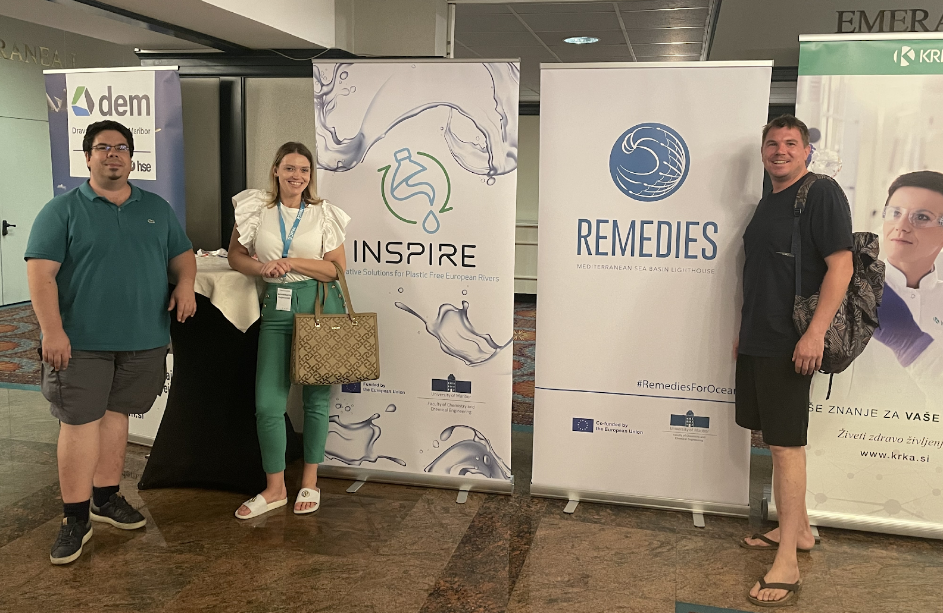 Representatives of partners in the Horizon Europe projects INSPIRE and REMEDIES: Marko Petelin (Infordata), dr. Annamaria Vujanović (University of Maribor), Kostja Klabjan (Clera.One).
The panel was honoured to host national and international experts from the scientific community, business as well as NGOs. The experts on panel discussion drew attention on the various laws concerning waste management. dr. Mojca Škerget, a full-time professor at the University of Maribor and a specialist in separation formulation processes and processes involving subcritical and supercritical fluids, pointed out that after China banned foreign waste in 2018, most of waste ends up in Indonesia or Turkey. The main issue is that where we have no information about what happens to plastic waste outside the European Union.  dr. Andrej Kržan, research director at PlanetCare and a scientist working on waste management, added that big companies do not listen to professionals when they warn about climate change and the impact of plastic waste on the environment and human health. Maria Westerbos, founder and director of the Plastic Soup Foundation and one of the leading names in the fight against plastic and microplastic pollution pointed out that the fossil fuel industry is still investing in the mass production of plastics today, which is unacceptable because it is in their interest to continue exploiting the environment without considering the impact on humans, animals and the planet. dr. Mateja Grego, a research associate at National Institute of Biology and a team member of HEU Mission project named Plastic Pirates, which deals with marine biology and microplastic pollution in marine sediments, explained that plastics in water break down mechanically into small particles quite quickly due to various factors (e.g. sun exposure). 
The expert also pointed out the importance of the excessive use of single-use plastics – the extraction of oil alone and its further processing into single-use plastics is resource and energy intensive and has a huge impact on the environment. In addition, not all single-use plastics can be recycled. dr. Mojca Škerget explain the solution of chemical recycling of plastic waste (e. g. PET bottles), but the problem is that consumers recycle inadequately, resulting in waste that is only suitable for incineration. Bart Stegeman, developer of new products and processes at Climate-KIC added that consumer awareness supported by activities in EU projects involving citizens is the key.
The experts concluded that the key issue is the overproduction and overuse of plastics, and since we are far from the EU recycling targets and even further from Green Deal, it is important that scientists and activists work together with politicians and relevant organisations to ensure sustainable change for future generations.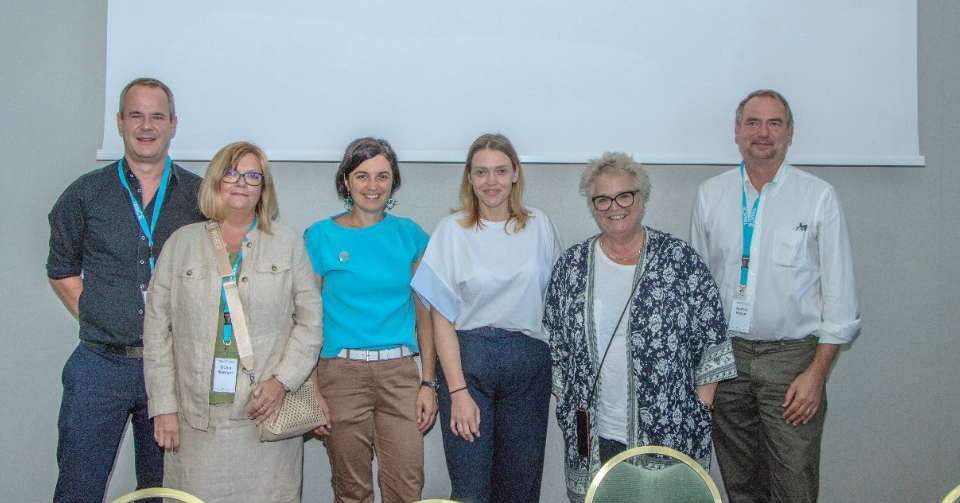 Experts on panel discussion "Combating Plastic and Microplastic Pollution in our Waters – Challenges and Solutions": Bart Stegeman (Climate-KIC), dr. Mojca Škerget (UM), dr. Mateja Grego (NIB), dr. Annamaria Vujanović (UM), Maria Westerbos (Plastic Soup Foundation), dr. Andrej Kržan (NIC, Planet care).